When snow falls in Wisconsin, an inch or two is nothing. When a foot or more blankets the ground, we know winter is going to be around for a while. After months buried in it, we come to despise the white stuff.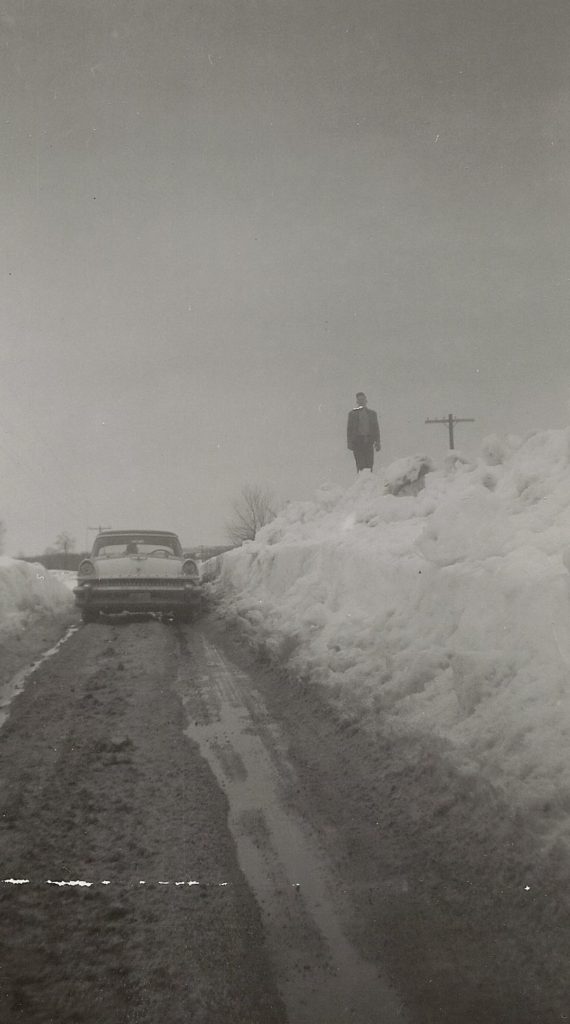 I have often told people about how much snow we "used to get" when I was younger. Most don't believe me when I explain it was piled up along the road so high you could touch the power lines from the top.
At right, for those doubters out there, is proof from this 1962 image. There's barely enough room for one vehicle to pass through the snow banks along the road.
Imagine having that much snow in the city or town where you live. My memories are digging through the piles to create tunnels or under-snow fortresses for snowball fights.
Today we grow weary of too much snow and curse a new dusting of the white stuff when we should look at it differently. Father Mark Vander Steeg in his sermon today (March 3, 2019) suggested he try to remember and look at the snow as though we were children. Find joy instead of drudgery.