Having a reliable editor to review and edit your writing is essential to making it the best it can be. Contact me if you'd like help with your work. I will give you a cost estimate.
I recently did a developmental edit for Terra Fletcher's "Flex Your Communication" book and added a review for her. I also assisted with her second book, "Flex the Freelance" that is now available through Amazon.
I also reviewed a short story for a fledgling writer and offered suggestions on improving the piece, such as making sure he writes in a consistent person–either first or third–and other potential enhancements.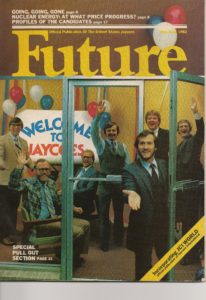 As background, I served as editor and publisher of Future magazine, the official publication of The United States Jaycees. My team prided itself on editing perfection and dares anyone to find any typos in our editions.
I have edited hundreds of articles, letters, and websites.
Communication between editor and author is vital to achieving the desired result. You want work that people want to read, enjoy reading, and take action when required. Both editor and writer need to be open to suggested improvements. If a writer is "locked on" to their work, having an editor is often pointless.
When it comes to editing your work, your editor must work with your schedule and budget to turn the work around in a timely fashion.
You also need to consider whether you want grammatical, content or developmental editing.
In editing grammar, a style book provides the rule of thumb. Which style book depends on the publisher or the standard the author follows.
Content is a different matter. I consider who the readers might be–children, young adults, adults–and edit to their reading style. Does the work engage the reader and maintain that interest? Does something in the piece distract from the flow?
Developmental editing involves working with the writer to craft a piece that accomplishes the main objectives, and may involve some writing by the editor and major suggestions about direction.
With any editing, the writer must be amenable to accepting the criticism the editor offers or they're wasting their money. The editor's task is to improve the writing. The author always has final approval of whether or not to make recommended changes.
Author Ellyn Baker is working on a re-write of her The Cause story about family and romance during and after the Civil War battle of Gettysburg.
She's converting the story to first person narrative style.
I helped Tom Girolamo as a developmental editor for his book, Your Eco-Friendly Yard, and worked with him to understand how personality types affect landscape choices.
At his request, I provided historical fiction writer Jeff Shaara with background research on General Dwight D. Eisenhower for an installment in his series on World War Two, No Less Than Victory.